Lease or Finance New Ford in Manheim
To lease, or not to lease. That is the question. It all depends on your preferences. Leasing a new Ford will give you flexibility down the line. Meaning if you're leasing a new Ford and then a couple of years later, you want to try out another newer model, you're free to do it. No strings attached. You can return your current vehicle and the one you want. The only drawback is the limitations that come with leasing-and there's only one we can think of. We'll explore leasing vs. financing and help you decide which is the best fit for you.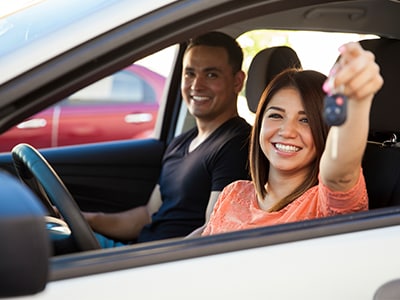 Leasing Your New Ford
When you lease a new car, truck, or SUV from Hondru Ford, you'll have the freedom to set your limits. You and your lease representative will decide your annual mileage and length of the term. You can select anywhere from 12 to 48 months, and the annual lease mileage can be anywhere from 10,000 to 15,000 miles.
For comparison, the average annual mileage for drivers is roughly 12,000 miles. So, if you make a lot of trips from East Petersburg to Lititz, you'll want to factor that into your decision. Once those arrangements are set, we'll move on to the down payment amount (if any), fees, and other things associated with your lease contract. We'll make it as easy as possible for you to lease your new Ford Explorer and enjoy the space and comfort that come with it.
Lease Return Process
At Hondru Ford, we make things easier for you. We'll contact you a few weeks before your maturity date to set a lease-end valuation. Our professionals will inspect the condition of your vehicle and recommend any repairs needed. We'll provide options as we close in on your return date. You can lease the same vehicle but it outright, lease another new Ford or return it.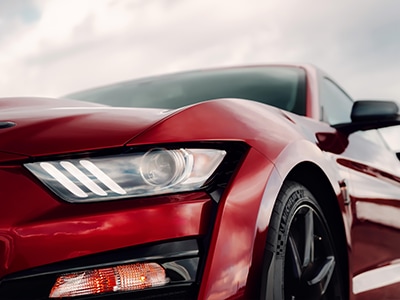 Financing Your New Ford in Manheim
Traditional financing is a route that most drivers in Elizabethtown or Mount Joy elect. While it doesn't provide the flexibility that a lease term will, it offers customization and ownership. If you want to tint the windows to your Ford Bronco, add a cold air intake to your Ford Mustang, or customize the interior of your Ford Edge, you can do it. And when it's all said and done, you can resell your vehicle and buy another one. That's the main difference between leasing and financing your vehicle at Hondru Ford.
New Ford Inventory
We've got plenty of new Ford coupes and SUVs in stock. That's the good news. The bad news is that many of these vehicles won't be around long. That's because Ford produces some of the most popular muscle cars and off-road vehicles in Lancaster. We've got the Ford F-Series trucks. That includes the Ford F-150 and heavy-duty Ford F-250 and F-350 models. Whether you need an everyday truck or some big-time hauling capability in Manheim, you can find it here at Hondru Ford.
Family fun is better when you have the space to keep everyone comfortable during the trip. That's why our Ford Expedition and Ford Expedition Max were designed. With space to carry up to seven or eight passengers, second-row entertainment systems, and enhanced comfort from the first row to the second, you'll have everything you need to enjoy the ride. The Ford Mustang Mach-E, Ford Bronco, And Ford Edge are just a few additions to our standout inventory.
When it comes to power, nothing quite matches the Ford Mustang. Whether it's the Ford EcoBoost turbocharged 4-cylinder, Ford Mustang 5.0, or the Shelby, you'll always have more than enough power to get around Mount Joy.
Hondru Ford
So, what will it be? Lease or finance? The choice is yours. But, when you work with Hondru Ford, you'll always be in the best position to handle the road ahead. Check out our inventory today and find the lease or finance terms that suit your budget. You can get pre-approved online or stop by in person. We'd love to help you get the keys to your new Ford today.
Stop by our finance center today to speak with a consultant and decide which option is best for your lifestyle. We're looking forward to welcoming you to our facilities very soon.
Make an Inquiry
* Indicates a required field